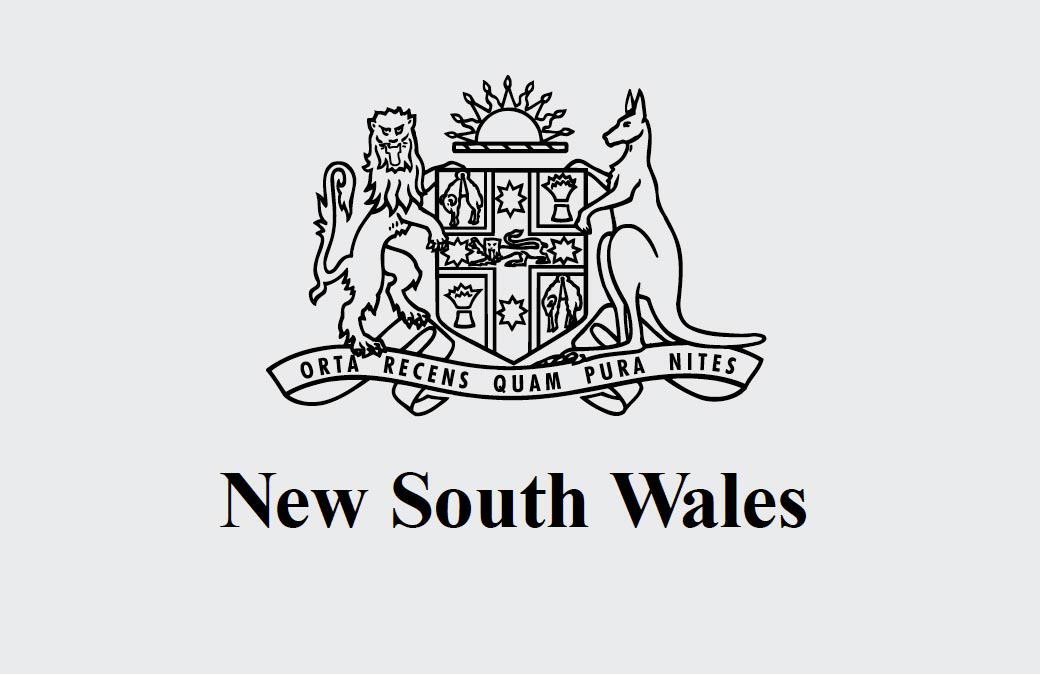 NSW Government agencies cannot use the Coat of Arms (with the exception of courts and tribunals) ) unless they have been granted approval by the Minister for Customer Service.
The NSW Government Brand Team must be consulted on any applications: nswgovbranding@customerservice.nsw.gov.au
The Coat of Arms cannot be co-branded with other NSW Government logos.
For non-government organisations, requests to use the Coat of Arms must be made to the Attorney General. The Office of General Counsel, Department of Justice manages these requests on behalf of the Attorney General: enquiries-generalcounsel@justice.nsw.gov.au
For guidance on appropriate use of state arms, refer to the State Arms, Symbols and Emblems Act 2004, and the guidelines for the application and use of the New South Wales Coat of Arms.
Under Section 6(1) of the Act, "a person must not print, issue or use the State arms or a State symbol in connection with any trade, business, calling or profession, or the collection of debts, without the authority of the Governor or Attorney General". All such requests must be directed to the NSW Attorney General for approval.