Steps to become a COVID Safe business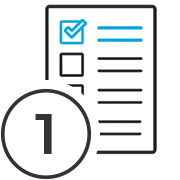 Complete a COVID-19 Safety Plan
COVID-19 Safety Plans help to protect your staff, customers and visitors as you get back to business.
Some businesses will need to complete a COVID-19 Safety Plan under the public health orders, but you can also voluntarily complete one. To find out if you need to complete a COVID-19 Safety Plan, select your industry below.
There are different plans for different industries, and they all provide advice on:
hygiene and safety
physical distancing
recording contact details of staff and customers 
staff wellbeing. 
When you're completing your plan, consult with your staff, and share it with them when it's done. Find a COVID-19 Safety Plan for your industry below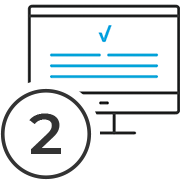 Register as a COVID Safe business 
As a COVID Safe business, you'll be able to show customers that you're committed to keeping them safe. Customers will also be able to provide feedback in real-time.
You can register online after you have completed your COVID-19 Safety Plan.
When you've registered, you'll get: 
digital COVID Safe badge for use on Google and social channels
posters on safety and hygiene 
reports on how your customers rate your business safety
Registering your premises is optional and comes with some obligations. You'll need a COVID-19 Safety Plan to register. 
If you have completed your COVID-19 Safety Plan, you can now register as a COVID Safe business
Show that you're COVID Safe
The final step is showing that you're doing your part to keep our community COVID Safe: 
download and display your COVID Safe posters and make your customers feel confident
consider using a contactless method such as a QR code to collect customer details for contact tracing
share your completed COVID-19 Safety Plan with your staff to ensure their wellbeing
display your COVID Safe badge on your digital and social channels such as Facebook and Google Maps
train new workers to act in a COVID Safe way
keep your plan up-to-date when there are changes to the rules.
Customers can visit the URL in the posters to provide feedback on how your business is providing a COVID Safe environment.
COVID-19 Safety Plans by industry