Current Silica project status (2017-2022)
Updated: 31 March 2021 
1441
Workplace visits
Silica-related 
843
Manufactured stone visits
512
Construction workplace visits
86
Other industries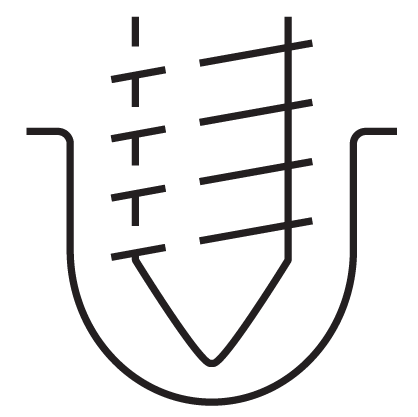 includes tunnelling, manufacturing, foundries and stonemasons
Notices
38
Prohibition notices
Issued for uncontrolled exposure to silica dust
2
On the spot fines
Issued for uncontrolled dry cutting
25
Exposure standard exceeded*
Notices where control measures not confirmed as meeting 0.05mg/m3
Manufactured stone = 20
Construction = 5
*commenced 1 July 2020
Silicosis cases
45*
2020-21
*as at 31 Mar 2021
 
37 cases were notified by iCare
8 cases were notified by other medical professionals.
Reducing exposure to hazardous chemicals and materials Project 2017-2022
Respirable Crystalline Silica (silica) is identified as one of the Top 2 Chemicals which pose the greatest risk to workers in NSW (the other being Formaldehyde). Aligned to SafeWork NSW's Roadmap for NSW 2022, this project aims to achieve a 30% reduction in serious injuries and illnesses by 2022, in relation to dust exposure.  Key components of the project are Awareness and Education, Inspector Visits and Compliance, Legislation and Research into best practice approaches to harm prevention.
Action taken on uncontrolled cutting, grinding or drilling of silica products or materials
From 1 July 2020:
the workplace exposure standard (WES) for silica has been reduced to 0.05mg/m3 (eight-hour time-weighted average)
on-the-spot fines apply for uncontrolled cutting, grinding, drilling and polishing of manufactured stone
silicosis became a notifiable condition by all medical practitioners to NSW Health
on-the-spot fines apply for PCBUs failing to notify SafeWork NSW of an adverse health monitoring report
Uncontrolled cutting, grinding or drilling of products or materials containing crystalline silica can generate hazardous levels of airborne dust. Breathing in this dust, usually over several years, can lead to serious and fatal lung diseases such as silicosis. You must use water, dust extraction systems on portable tools, or adopt other methods that eliminate or minimise the generation of silica dust. Inspectors can issue prohibition notices to stop you from doing work that generates high levels of silica dust. If you don't comply with a prohibition notice, PCBUs (employers) can face penalties up to $100,000.
If you are a fabricator or installer of manufactured stone products e.g. kitchen benchtops you must:
use saws, grinders and polishers with an integrated water supply to minimise the amount of dust generated
ensure workers wear half face piece reusable or disposable respirators as a minimum, that comply with the Australian Standard 1716:2012 Respiratory Protective Devices
use on-tool dust capture shrouds or water to control dust generated during any work required during on site installation.
Failure to use these controls for fabricating or installing manufactured stone can result in an on the spot fine of $3,600.