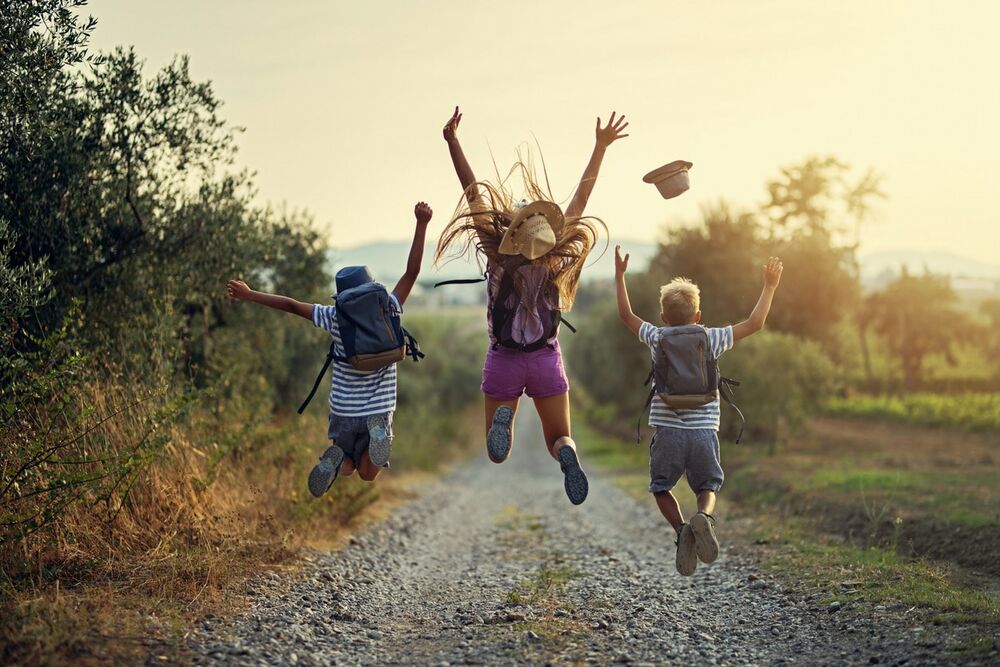 From Bourke to Bega, Coonamble to Cooma, there are sports and recreation camps, short-courses, and summer night discos and BBQs for regional young people to enjoy all summer long.
This initiative is here to help families and young people living in parts of regional NSW impacted by bushfires, COVID-19 border closures and the effects of drought to take a break from the pressures of 2020 and have some fun.
Details will be updated throughout summer so check in regularly with event providers for new events and updates.
Browse by activity
Take a break, get active, and have some fun at one of seven great Sport and Rec camp locations. There are over 500 free places available for kids of all ages at 14 camps. Activities can include archery, kayaking, bushwalks, cooking, craft and much more. Meals, accommodation and activities are included, plus free transport thanks to Transport NSW.
Due to COVID-19, the PCYC's BBQ and Beats tour is postponed.
Take advantage of FREE Summer Skills short courses this summer and throughout 2021. Learn skills for in-demand jobs, build your resume and join school leavers across the state planning for their future. There are over 40 courses available at 34 small towns across the state. Whether you're taking a gap year or going on to uni or college, these courses provide you the opportunity to learn new skills that could lead to a part-time job, rewarding career or full qualification. Enrolments are now open.
Council-led youth activities
Local youth events and activities will also spring up around regional NSW this summer. More than 50 councils impacted by bushfires, border closures or drought will be eligible for funding to enhance activities for young people during the school holidays. Activities may include expanding access to the local pool to cool off on those hot days, keeping libraries open for longer to enjoy more quiet time with a book, or setting up outdoor cinemas for movie lovers. Check your local council website for more youth activities.
Don't forget to apply for a Creative Kids and Active Kids voucher available to families, to provide access to additional free of charge activities.
Albury City Council
Armidale Regional Council
Ballina Shire Council
Balranald Shire Council
Bega Valley Shire Council
Bellingen Shire Council
Berrigan Shire Council
Bogan Shire Council
Bourke Shire Council
Brewarrina Shire Council
Broken Hill City Council
Byron Shire Council
Central Darling Shire Council
Clarence Valley Council
Cobar Shire Council
Coffs Harbour City Council
Coonamble Shire Council
Edward River Council
Eurobodalla Shire Council
Federation Council
Gilgandra Shire Council
Glen Innes Severn Council
Greater Hume Shire Council
Gwydir Shire Council
Port Macquarie-Hastings Council
Inverell Shire Council
Kempsey Shire Council
Kyogle Council
Lachlan Shire Council
Lismore City Council
City of Lithgow Council
Mid-Coast Council
Moree Plains Shire Council
Murray River Council
Nambucca Valley Council
Narrabri Shire Council
Narromine Shire Council
Queanbeyan-Palerang Regional Council
Richmond Valley Council
Shoalhaven City Council
Snowy Monaro Regional Council
Snowy Valleys Council
Tenterfield Shire Council
Tweed Shire Council
Uralla Shire Council
Walcha Council
Walgett Shire Council
Warren Shire Council
Weddin Shire Council
Wentworth Shire Council
Wingecarribee Shire Council
Information for eligible councils
If your Local Council is included in the eligible list you can apply for up to $10,000 of funding to run youth events or extend  youth services over the period 16 December 2020 and 4 February 2021 
You will need to provide documentation and apply for the funds to be reimbursed to you  before 26 February 2021 
Please note that due to the Christmas Holiday shutdown proposals will be assessed: from 11 January 2021
Any questions can be sent to:  regionalyouth@regional.nsw.gov.au