How to build behavioural insights skills in your team
We partnered with Revenue NSW to set up their Behavioural Insights Champions Network. This involves staff from across their organisation receiving behavioural insights training, and then applying these skills to their day-to-day work. This initiative is helping Revenue NSW to become a 'behaviourally smart' organisation, and improve outcomes for their customers.
---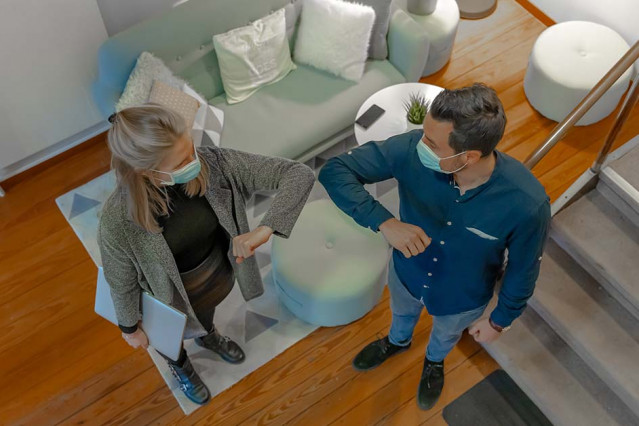 Behavioural insights is used to improve services, programs and policies, but there are currently few dedicated behavioural insights practitioners in the NSW government.
The Behavioural Insights Unit works with a range of agencies to build evidence to achieve behavioural changes, primarily by running randomised control trials and other experiments. We think all agencies can benefit from applying behavioural insights and becoming 'behaviourally smart'.
A behaviourally smart organisation doesn't need to have a dedicated team of behavioural scientists running randomised control trials – while we like the sound of that, it's not quite realistic. But the NSW Behavioural Insights Unit has found different ways to embed behavioural skills as part of the every-day work of frontline agencies.
The Behavioural Insights Unit has collaborated with Revenue NSW over the past decade, and we are proud of the results. In 2015, changes to how fines are communicated increased on-time payment of fines by 3.1 percentage points.
We did this by redesigning payment notices using a clear call to action (through a 'Pay Now' stamp), simplified language, plus social norm messages about the fact that most people pay on time, and the consequences for not complying. Scaled across NSW, this equates to nearly 9,000 fewer people losing their licences or having their vehicles deregistered each year.
Given our productive partnership over the years, in 2020, we partnered with the Revenue Customer Experience Team to embed behavioural insights capability through bespoke training modules and the development of a network of enthusiastic Behavioural Insights Champions. 
How is Revenue NSW becoming a behaviourally smart organisation?
Revenue NSW worked with us to develop training sessions, which were variations to our existing workshops, but with a focus on a Revenue's needs. These sessions were promoted by members of the Revenue Executive Team and co-delivered by the Behavioural Insights Unit and the Revenue Customer Experience Team. 
Revenue NSW put a call out for volunteers to be a part of a network of 'Behavioural Insights Champions'. These champions work to apply behavioural insights across Revenue and help upskill other members of their teams.The Champions meet every month to discuss how they're applying their skills and to explore opportunities to improve processes.
Several passionate members of the Behavioural Insights Champions Network are also working with the Customer Experience Team to deliver training across Revenue NSW. The goal is to empower the champions to develop and deliver their own training, with the aim of establishing their own behavioural insights unit. 
What we've achieved so far
In its first few months, the Champions Network has:
more than 40 champions actively applying behavioural insights to improve outcomes for customers.
worked with the Customer Experience Team to deliver three bespoke training sessions in 2020 and have three more ready to go in 2021.
made improvements to multiple letters and notices and developed a communications campaign for a wellbeing program. 
"We have achieved some fantastic outcomes and have also recently established a 'BI Champions Network', which now has over 40 members! We look forward to continuing working closely and learning more alongside the Behavioural Insights Unit, whilst spreading BI techniques, knowledge and awareness across Revenue NSW." – Revenue CX Team
How can you become a behaviourally smart organisation?
Start with teams that have related functions. Revenue NSW has an established Customer Experience Team. This was a great place to start because Behavioural Insights and Customer Experience share similar approaches to addressing meaningful change for customers. Think about innovation enablers in your agency; these could be specialists in data insights, evaluation, human centred design or change management (just to name a few).
Draw from all areas of your business. To embed behavioural insights in the everyday work of your organisation, it's important to involve as many teams as possible. The Behavioural Insights Champions Network has members from every team in Revenue NSW, ensuring the agency gets the benefits of applying behavioural insights in a way that's complementary to existing expertise.
Build executive buy-in. The Revenue NSW Executive Team has been a great support of the application of behavioural insights to Revenue. With this support, staff feel empowered to apply behavioural insights to improve existing services.
Need resources? We have a range of guides which are a great base for training. They cover a range of topics, from how to test whether your behavioural intervention works, to how to increase form and survey completion. They're a resource to draw from.
If you're stuck on how to get started with applying behavioural insights to your team, get in touch with us.
---
Published: 1 March 2021